Call of Duty MW2 Modded Accounts
Unlock an unparalleled gaming experience with Call of Duty MW2 Modded Accounts! Forget grinding for hours or wallowing in the beginner's trench, waiting for your rank to soar. MitchCactus, your trusted gaming ally, brings you the fast lane straight to action-packed dominance.
Our COD MW2 Modded Accounts are your gateway to weapon arsenals, unlocked perks, and a host of other strategic advantages you never dreamed possible. Transform from an ordinary soldier to a formidable force in the blink of an eye. Dive headfirst into the battlefield and let your opponents quiver at your newfound power with Modern Warfare Modded Accounts. At MitchCactus, your victory is our command!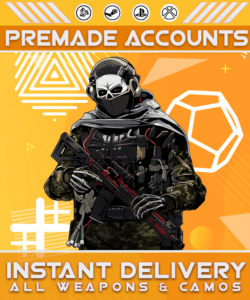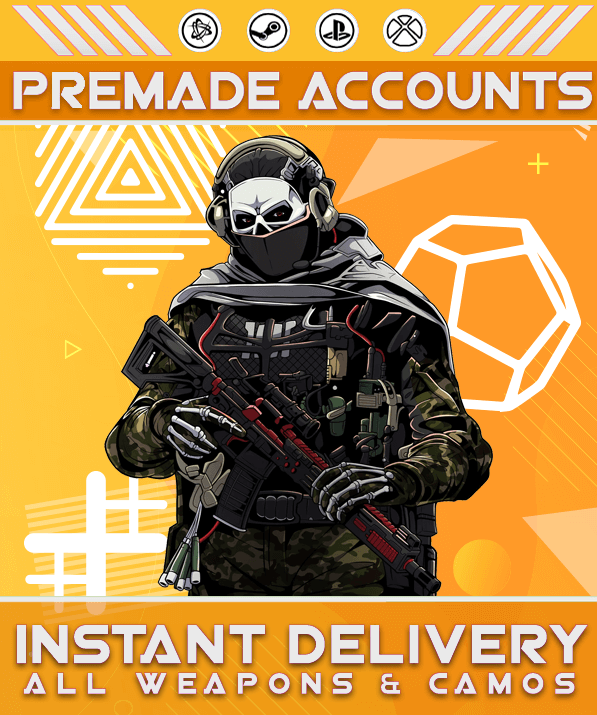 What are Modern Warfare 2 Modded Accounts?
At the heart of the much-loved Call of Duty: Modern Warfare 2 lies an immersive universe brimming with insane battles and an impressive weapon system. Every mission unveils a new challenge — every corner is a test of your skill. But as you dive deeper into the competitive aspects of the game, you might find yourself hindered by its intrinsic grind requirement. Your coveted features and rewards seem distant — trapped behind hours of repetitive gameplay and seemingly unattainable milestones. This is where Modern Warfare Modded Accounts come into play.
In essence, COD MW2 Modded Accounts are player accounts meticulously advanced to unlock the most coveted features in Call of Duty MW2. Be it maxed-out gun levels, distinctive camouflages, or prestigious calling cards — these Modded Accounts have it all. Consider them as your treasure trove, perfectly capturing the sheer extent of COD's potential. These Call of Duty MW2 Modded Accounts are your golden ticket to experiencing the game's whole, unadulterated glory.
Top Reasons to Consider Call of Duty Modern Warfare 2 Modded Accounts
Are you tired of your gaming journey's snail pace in Call of Duty Modern Warfare 2? Do you crave more thrill and adrenaline-fueled action but find the grind too time-consuming? We've got the perfect solution! Discover why our MitchCactus Modern Warfare 2 Modded Accounts are a game-changer for every enthusiast longing for rapid progression and a power-packed experience. Here are the top reasons to level up your gameplay with our services:
Skip the Grind
Say goodbye to long, tedious grinding sessions. Our COD MW2 Modded Accounts offer you the luxury of time, which you can use for other aspects of your life. Instantly access exclusive skins and operators that would take too long to acquire, allowing you to delve into the thrilling action right off the bat.
Superior Services for Higher Levels
Level up like never before! Our high-level Modern Warfare 2 Modded Accounts grant you access to a world of gameplay modes, maps, and upgraded weaponry. Everything, from your arsenal and armor kits to your badges and reticles, is significantly enhanced. Plus, calling cards and logos get an impressive boost, contributing to an unforgettable gaming experience.
Competitive Advantage
Get ready to take the lead with an undeniable competitive edge. With our Modern Warfare II Modded Accounts, you step into the arena equipped with advanced capabilities that keep you ahead of the game, making your foes shudder at your prowess.
Tailored Gaming Experience
Immerse yourself in a unique, personalized gaming journey. Our Call of Duty MW2 Modded Accounts are tailor-made to your play style, ensuring you enjoy every minute of the game without the usual limitations.
Why Trust MitchCactus' Modern Warfare Modded Accounts
MitchCactus isn't just another gaming service provider. We are gamers serving gamers, and we pride ourselves on our commitment to offering superior services and ensuring maximum satisfaction.
Lightning Fast Delivery
Tired of subpar providers making you wait? With MitchCactus, your Call of Duty MW2 Modded Accounts are ready for action as soon as you order! Our seamless, instant delivery system ensures you're in the game without frustrating wait times.
Exceptional Value
At MitchCactus, we're committed to offering the highest quality gaming enhancements without making you empty your pockets. Our unbeatable prices guarantee top-tier Modern Warfare Modded Accounts and an incredible gaming experience that's worth every penny.
Ban Warranty
The fear of bans haunts every gamer, and we understand that. That's why all our Modern Warfare II Modded Accounts come with a reassuring ban warranty. Should the unthinkable happen, we've got your back and will replace your account.
Guaranteed Safety
Your security is our prime concern. We employ advanced encryption and secure servers to protect your data at all steps of the transaction process, offering you a 100% safe gaming experience.
Fair Refund Policy
If you're unsatisfied with our service, we offer an easy and hassle-free refund policy. We believe in risk-free transactions and keeping our customers happy. Terms and conditions apply.
A Trusted Name
With a stellar average rating of 4.8 on Trustpilot, based on over 7,500 verified reviews, MitchCactus stands as a trusted and reliable vendor in the gaming community. Experience the best in COD MW2 Modded Accounts and join our legion of satisfied gamers. Let MitchCactus be your partner in victory!
Explore Our Comprehensive Range of COD MW2 Modding Services
At MitchCactus, we not only provide Modern Warfare II Modded Accounts but an entire world of customized Call of Duty experiences. Among our other modding services are: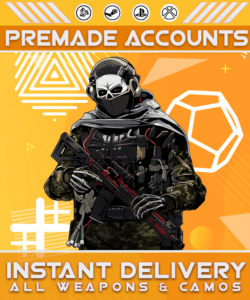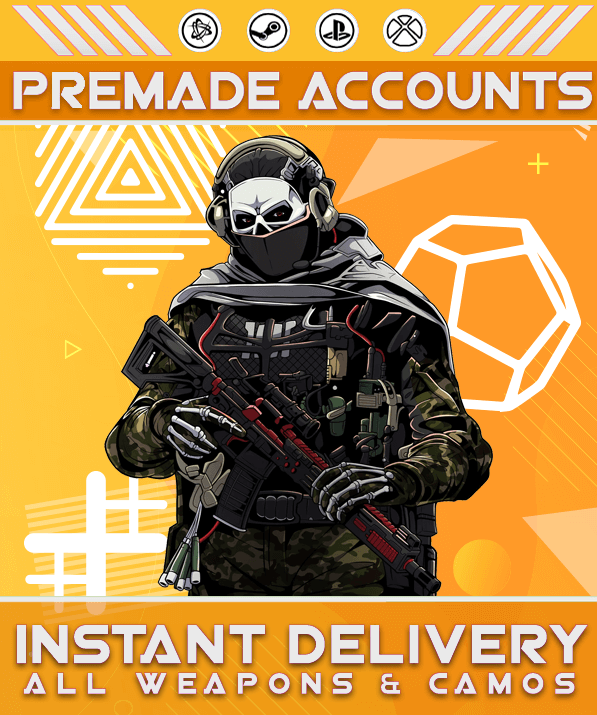 Imagine having a distinct COD MW2 Premade Account, packed with all the mastery camos you've been coveting. We offer six unique tiers of these handmade accounts, designed to give you an edge in your gaming journey and display your prowess in style.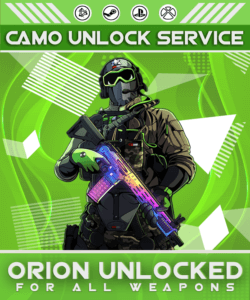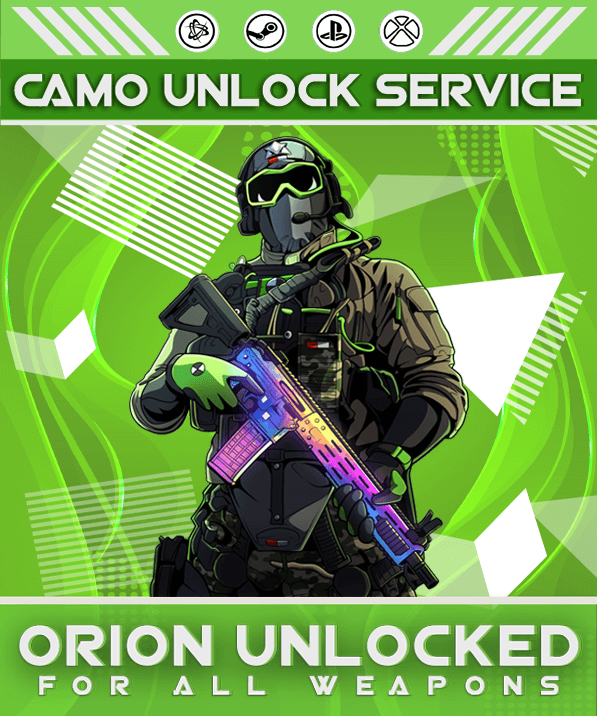 Craving Mastery Camos for your chosen account? Our COD MW2 Orion Camo Unlock and Boosting service is just what you need. Plus, don't miss the chance to bag our EXCLUSIVE Galvanic Camo and Meta Attachments, tailored to add an extra layer of aesthetic appeal to your armory.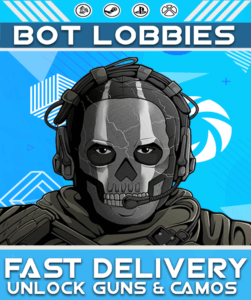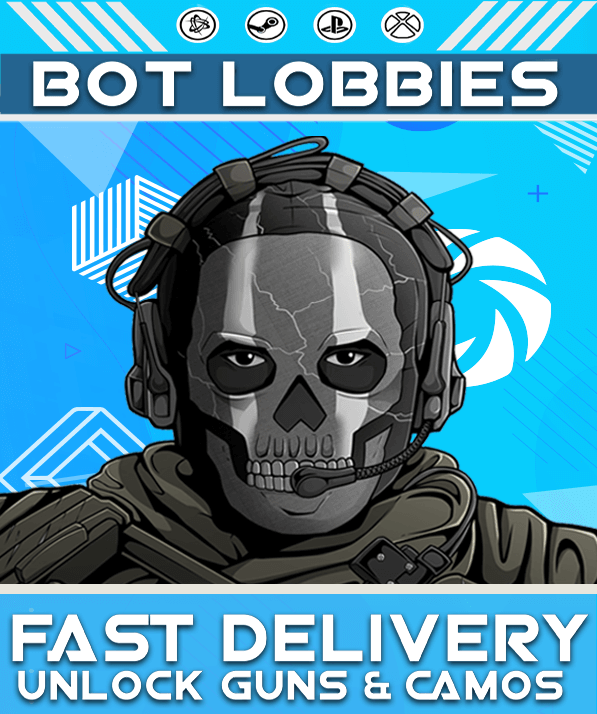 Elevate your gaming stats with our COD MW2 Bot Lobbies. Boost your K/D ratio and level up your firearms at a pace like never before. Our lobbies, packed with our AFK consoles, invite you to enjoy 150-200+ Kills Per Game. It's fast, fun, and 100% legit!
COD MW2 Nuke Challenge Service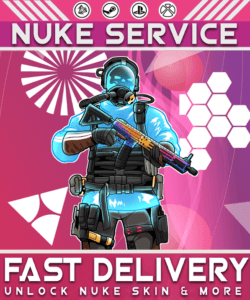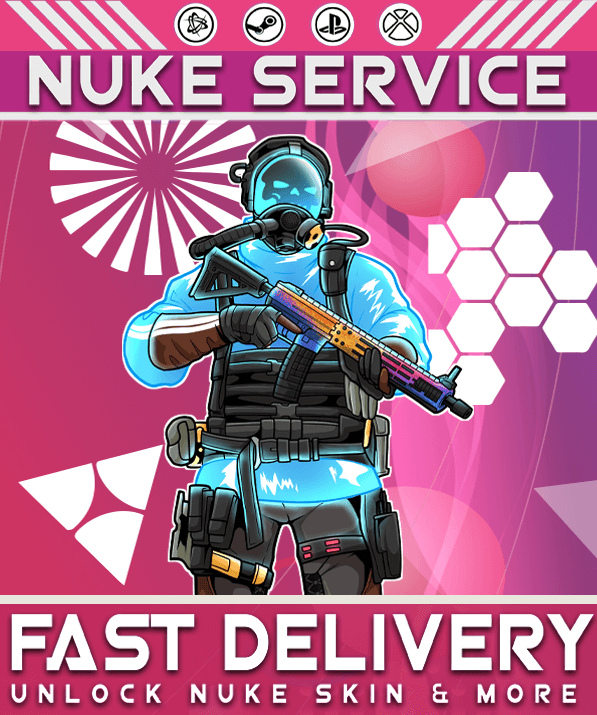 Eyeing the elusive COD MW2 Nuke Skin? Our Nuke Challenge Service is here to turn your dreams into reality. Uncover the Titan 239 Nuke Operator Skin, Iso-Soap Decal, Reactor 239 LTV Vehicle Skin, Dual Yield Blueprint for your Dual Kodachis, and more!
Unleash Your True Potential in the MW2 Battlefield
Ready for an unmatched Call of Duty MW2 experience? Don't let the game's constraints keep you from dominating the battlefield — dive headfirst into the action with our Modern Warfare 2 Modded Accounts. Ignite your journey today by checking out our services from our site, or contacting us for more information. The war zone beckons, warrior!
FAQs
How long does it take to receive my Call of Duty MW2 Modded Account?
At MitchCactus, we value your time. We've streamlined our delivery process to get your Modded Account to you lightning-fast. If you choose our Instant Delivery option, you get your COD MW2 Modded Account shortly upon purchase. Otherwise, we aim to deliver it within 24–72 hours.
Are Modded Accounts safe, and what happens if my Call of Duty MW2 account gets banned?
Your security is paramount to us. All our Modded Accounts are entirely safe and secure. Plus, we offer an industry-leading Ban Warranty. If, in the unlikely event, your account faces a ban, we'll replace it immediately.
Are there competitive advantages to acquiring Modern Warfare 2 Modded Accounts?
Absolutely! Our Modern Warfare 2 Modded Accounts unlock high-level camos, maps, and weaponry, giving you an upper hand in every encounter. Enhance your gaming experience, skip the grind, and stand tall in the competitive COD landscape.