Buy GTA 5 Modded Accounts | Xbox One
Are you tired of grinding through missions in GTA 5 on Xbox One, only to fall short every time? It might be time to level up your gameplay with MitchCactus' GTA 5 Xbox One Modded Accounts! 
Offering a variety of upgrades, including RP boost, cash boost, unlocks, maxed stats, and much more, these Xbox One Mods will eliminate the non-stop grind! Would you rather have a Premade GTA 5 Modded Account for Xbox One? Nevertheless, we've got you covered too! Our accounts are packed with all the perks you need to dominate the game. Check out our packages today!
GTA 5 ACCOUNT BOOST – Xbox One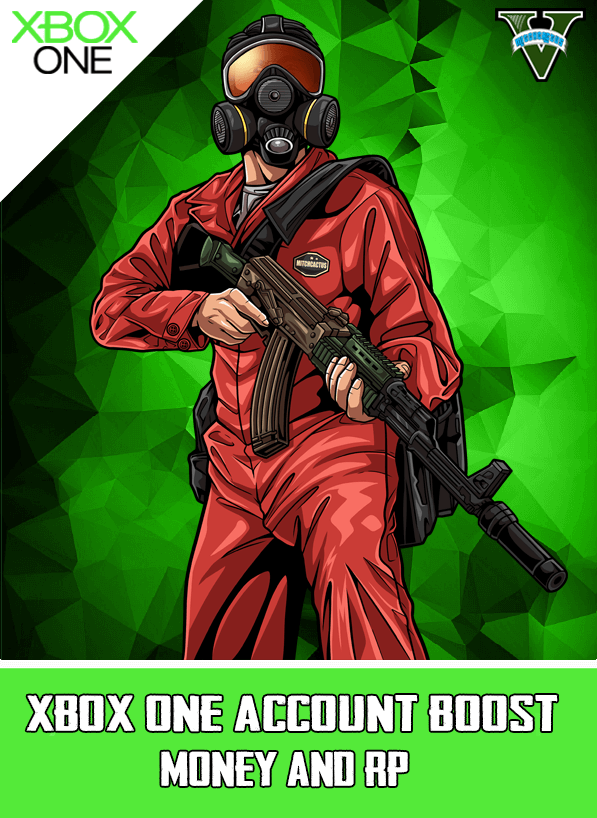 From $24.99
Our boost packages for GTA 5 on Xbox One let you customize your gameplay experience with ease. Choose from various money options, ranging from 25 million to 1 billion, and RP levels, 50–250. Never miss a beat with these packs!
GTA 5 MODDED ACCOUNTS – Xbox One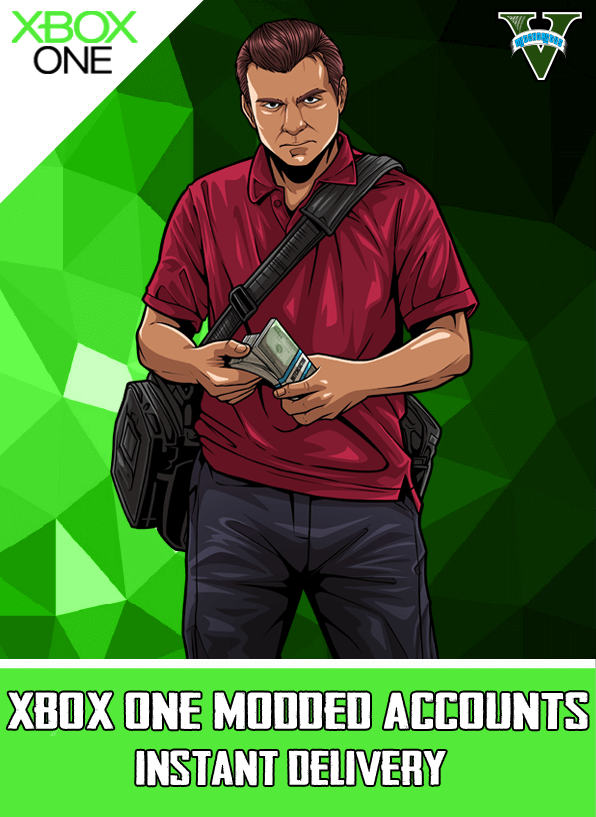 From $49.99
This GTA 5 Modded Account for Xbox One is available in seven different tiers, with money boosts ranging from 50 million to 8 billion. Additionally, you can change your name and enjoy facilities like the most expensive penthouse in the game or the bunker facility!
GTA 5 Modded Cars & Fits – Xbox One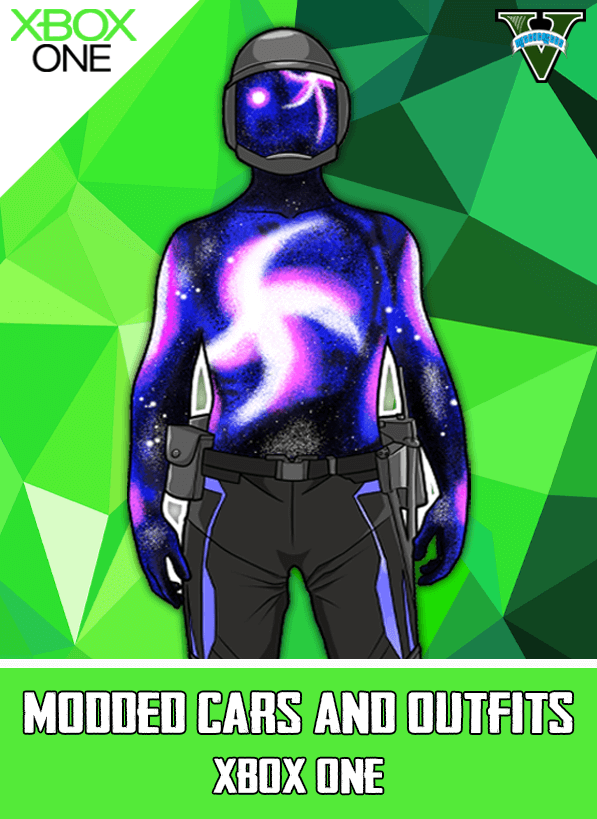 From $24.99
Are you interested in enhancing your GTA 5 garage with the most modded and exclusive cars in the game? How about a diverse selection of Modded Outfits? Explore our comprehensive package of GTA 5 Modded Cars and Outfits for Xbox One! Our offers include ranges of 5-50 Modded Cars and 5-10 Modded Outfits, with the most exclusive selection at the cheapest prices.
What are GTA 5 Xbox One Mods, and why would you buy them?
GTA 5 is a game with endless possibilities. Due to its engaging storyline, memorable characters, and impressive graphics, it has long since been a favorite among Xbox owners. But, let's face it — it can sometimes be frustrating to progress. That's where GTA 5 Xbox One Mods come in.
Our Mod Packs and Modded GTA 5 Accounts for Xbox One are designed to help you transcend your gaming experience. Additionally, with upgrades like RP boost, cash boost, and maxed-out stats, you'll be able to enjoy the game with less stress. 
Furthermore, with all sorts of unlocks, you'll have access to all the game has to offer without completing countless missions. Instead of spending hours grinding, you can jump into action with all the perks you need to dominate the game.
Our GTA 5 Modded Accounts and Boosts are completely safe and easy to use. We guarantee they won't get you banned from the game, and we are always reachable for customer support. At MitchCactus, we believe that everyone should have the opportunity to enjoy GTA 5 to its fullest. Hence why we offer our Mods for GTA 5 on Xbox One at the best prices.
Whether you're a seasoned player or new to the game, our Xbox One GTA 5 Mod Packs are a great way to explore new possibilities and make the game even more enjoyable. Next, buy our mods today and experience the game like never before!
Why MitchCactus is the top choice for GTA 5 Xbox One Modded Accounts
At MitchCactus, we're gamers just like you. We understand the frustration of trying to progress in GTA 5 on Xbox One without the right mods. That's why we're committed to providing the best Mod Packs and Modded Accounts on the market. But what sets us apart from the competition? Nevertheless, here are just a few reasons our customers rave about us:
Instant Delivery
We offer lightning-quick delivery on all our GTA 5 Xbox One Mods. You'll receive an email with your account log-in details and clear instructions on using your mods instantaneously upon purchasing. Overall, enjoy no waiting or hassle.
Unbeatable Prices
We understand that gaming can sometimes be costly, so we strive to provide high-quality mods at prices all gamers can afford. Additionally, with our irresistible rates, you can access the best Mods for GTA 5 on Xbox One.
Ban Warranty
While we feature a Ban Warranty where we'll offer a replacement, all of our GTA 5 packages for Xbox One are ban proof. We take great care to ensure that all our mods are safe and won't put your account at risk and our warranty adds an extra level of reassurance.
100% Safe
At MitchCactus, we're committed to securing your personal information and gaming accounts. To that end, we've implemented strict security measures throughout our website. For example, we use advanced encryption and secure servers to keep your information safe, and we never sell or give away any of your data.
Moneyback Guarantee
Here at MitchCactus, you're covered with a moneyback guarantee. You either receive what you paid or, or get your money back. With us, it's that simple. Customer satisfaction is our top priority.
Trusted Vendor
When it comes to buying GTA 5 Mods for Xbox One, it's crucial to choose a reputable supplier. Overall, at MitchCactus, we're proud to be that vendor. In particular, with an average rating of 4.8 stars on Trustpilot across over 5,000 verified reviews. Overall, it's clear how devoted we are to providing the industry's best mods and customer service.
Unlock a world of possibilities with Premium GTA 5 Modded Accounts for Xbox One
Looking for top-quality GTA 5 Xbox One Mods to enhance your gaming? Your search ends here at MitchCactus. Our Xbox One GTA 5 Mod Packs are meticulously crafted to offer a unique and unparalleled gaming experience. As a result, with everything from money boosts to RP upgrades, these mods will certainly help you dominate Los Santos.
Additionally, those playing on Xbox Series S/X, we've got you covered too. In particular, we sell top-rated GTA 5 Mod Packs compatible with those consoles. Not to mention, we're also home to various Forza Horizon 5 Mods like our Credits and Superwheelspins BOOST. In conclusion, go ahead and browse our catalog today!
FAQs
Why Choose MitchCactus for GTA 5 Xbox One Mods?
MitchCactus is committed to providing the best possible experience for gamers. Our GTA 5 Xbox One Mods are expertly crafted, and our team of experts can guarantee them to be safe, reliable, and 100% legit. Not to mention, with our Instant Delivery and Ban Warranty, you can have peace of mind knowing you're in good hands.
How to download GTA 5 Mods on Xbox One?
All our GTA 5 Xbox One Mod Packs are incredibly easy to use. For our Account Boosts, we'll simply log on to your account and add your desired items and upgrades therein.
Additionally, for GTA 5 Modded Accounts on Xbox One, you'll immediately receive login credentials in your email upon purchase.
Can you install mods on Xbox One?
Yes, mods can be installed on Xbox One, but it requires some technical knowledge. It's important to note that modding can potentially void your warranty and put your account at risk of being banned from the game. That's why you must choose a trusted vendor like MitchCactus, who offers safe and reliable Mod Packs for GTA 5 on Xbox One. Not to mention, if you have any questions or concerns, our expert team is always available to help.